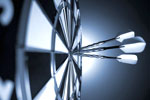 Focus on winning customers and partners, by becoming their talent provider of choice, for outsourcing ICT requirements, at affordable rates, while building a sensible business relationship all through
To be an organisation with an enterprising talent-pool, delivering cutting-edge technology through innovation, focused on partnering with customers to build dependable technology that adds value
Commitment

to Perfection

Transparency

in Relationships
Continuous

Learning

Sharing

Growth

Humility

in Character
We are firm believers that the only thing constant in life is… Change !! While a lot about our company has changed over the years, the two things we haven't tinkered with are our Values and our name… Net4Nuts.
Why the name? for one… it is very catchy and we've realised that it has fantastic recall… specially in the days when our CEO's official title was "Chief Nut" and our computers were named after various nuts (Almond, Pistachios, Hazelnut… to name a few) while our server was called "Nutshell" !!
Very often we are asked… what's the story behind the name? so here goes the story…
We were born in the heydays of the Internet boom with the firm realisation as to how the "net" was going to bring about a sea change in the way we live our lives. We knew we could make a difference in how people would use and benefit from the "net" - which explains the "Net" part of our name.
In the madness of the Internet boom - all sorts of business models were being attempted. Instead of revenues… business were valued for how many "eye-balls" they had, how fast they were "burning" (VC) money, and growth was measured in terms of the headcount !! It was a crazy world out there… you just had to be "nuts" to be able to do business in this environment. You got it… that is where we got the "Nuts" part of our name.
Net4Nuts was born in 2000 with the aim of building a device-agnostic, user-centric information aggregation platform, giving users the power to harness digital resources and use them when they wanted, where they wanted, how they wanted and most importantly from the device they wanted.